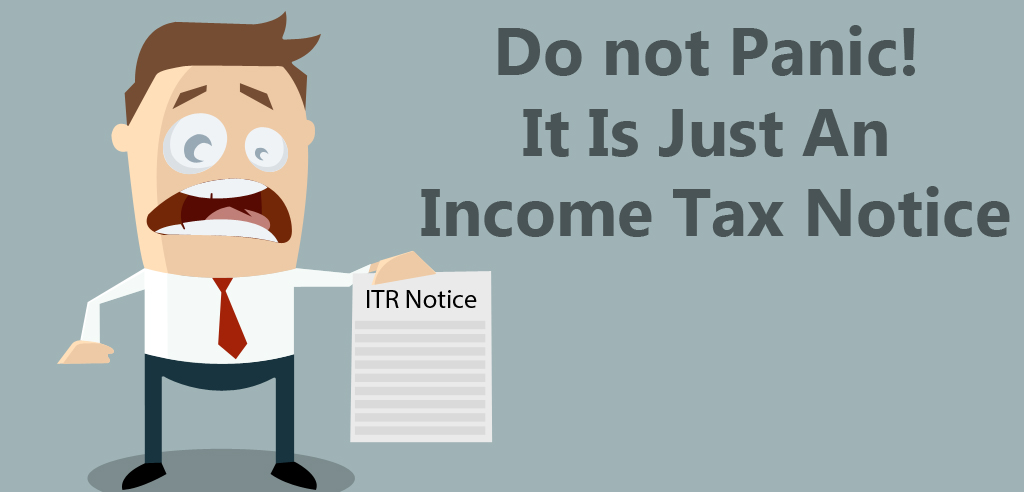 Have you just got a Tax Notice and you are depressed and heartbroken; wondering what to do, here it help!
1. Dont Panic
If the Income Tax Department has summoned you to their office, don't panic. Often the questions are easy to answer or misunderstandings easy to clear up. You may be able to correct simple errors (e.g., incorrect PAN number on your return) by providing right information
2. Speak to the Tax Officer who sent the Tax notice to you
Make an attempt to meet the Income Tax Officer in person. In most cases the notice might have been prompted by the Computer Aided Scrutiny System (CASS), where the system by itself throws a Tax Notice, if the disclosed Income is below notified benchmarks. The Tax Officer might probably handover the Basic Questionnaire to you and ask for a few informations, or could ask you to submit your Books of Accounts along with supporting Documents.
Important: Make sure you record your visit to the Tax Office in writing on the record with the Tax Officer
3. Print your Books of Accounts & Collect Documents
After you visit the ITO, It makes sense to print your Books of Accounts and collect requested documents from your end. If you have a service provider like Reach Tax providing Accounts, Call your Service Assurance Officer. Once you get the required copy and the supporting documents, you are ready to shoot a reply ( An Accounting Software like Reach Accountant can make this job easy) ( See a demo below )
4. Meet your CA
Visit your CA and share the contents of the notice with him, Provide him the Books of Accounts, Supporting Invoices and all other information requested, Check his availability on the summoned date and Give him the power to represent in writing ( If he is not available on the specified dates, you might have to request an extension of time to the ITO
5. Get the Assessment Order
Make sure you follow-up with your CA after the date of representation and obtain the order of completion of assessment from the Income Tax Officer.
Thats it! You have quashed the notice in the way it has to be! 🙂